Description
The process of quilting by moving the machine over the quilt fabric is intuitive, like drawing with a pencil on paper. You'll be amazed at how much this increases stitch accuracy and control.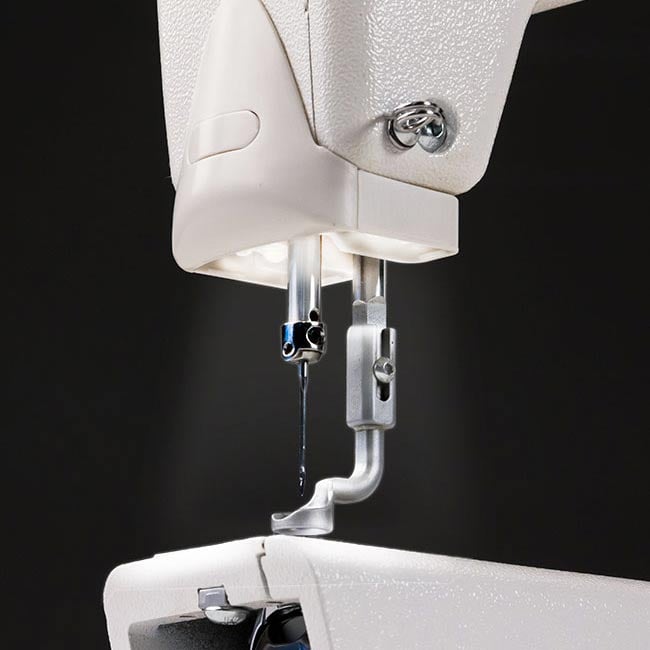 LED Sewing Lights
Bring your projects to light
The Q'nique features high powered, daylight color–balanced LED work lights to illuminate your projects while quilting. You can even control the light brightness.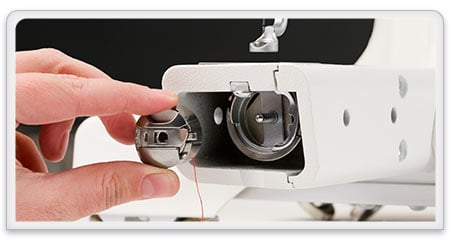 Easy–Access Bobbin Bobbin changing does not get any easier than this
The bobbin of the Q'nique quilting machine has been designed for easy and quick access. Changing or checking on your bobbin is now more user–friendly than ever.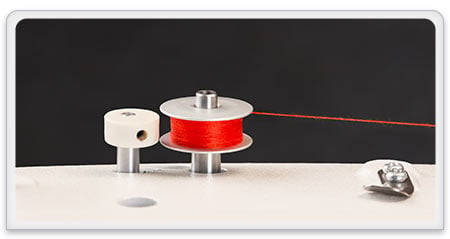 Built–in Bobbin Winder Quick and easy bobbin refills
The included bobbin winder on the Q'nique Quilter runs its own separate, built–in motor, so you can refill bobbins without having to run the sewing machine.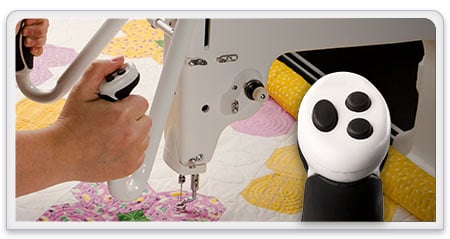 Quick–Access Controls All the sewing power, right at your fingertips
We designed the control of the quilting machine to be as quilter–friendly as possible. All major functions and settings can be controlled right from the handles and seen on the display.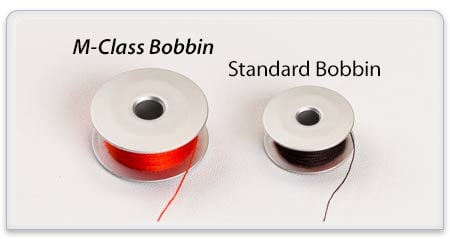 Large M–Class Bobbin So you can keep on quilting, and quilting, and quilting...
The Q'nique Quilter comes standard with a large class M Bobbin. This lets you quilter for longer periods of time before needing to change or refill your bobbin.