Description
Cutie Tabletop Fabric Frame
Easy Quilting: Anywhere, Anytime
Have you ever wanted to try out quilting, but decided not to because of the commitment to everything that goes with it?
The Cutie Tabletop Fabric Frame allows you to quilt, sew, and stitch to your heart's content in a much easier way, managing your fabric for you so you can enjoy the process more. This frame fits on top of a table or desk and is compatible with most sewing machines.
Why You'll
Love

The Cutie

Your Machine Here
The Cutie works with almost any home sewing machine. Use your own machine or upgrade to one of ours.

Space Saver
Designed to be lightweight and portable, this frame fits on top of a table or desk and can be easily stored away.

Affordable Option
Priced at a fraction of the cost of other frames on the market, the Cutie is the best adaptable and affordable choice for your fabric projects.

Boundless Possibilities
Create projects of any size using our zone-to-zone method. If you can imagine it, the Cutie can help you make it happen!
Welcome To Free Motion
Your machine glides easily over the fabric in any direction, like drawing with a pencil on paper. That's right, quality artistic stitching has never been this easy.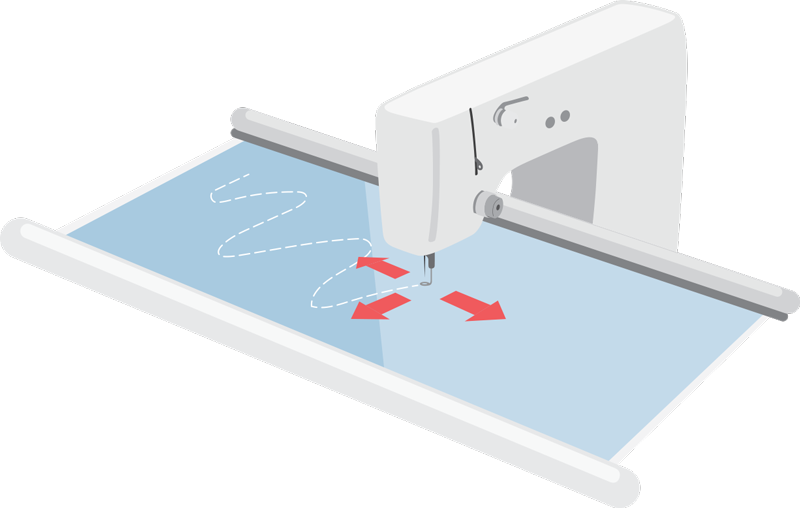 Designed For Your Comfort
This frame is adjustable to fit any sewing machine with up to 19" of throat space. Its handles can also be extended and rotated for your convenience.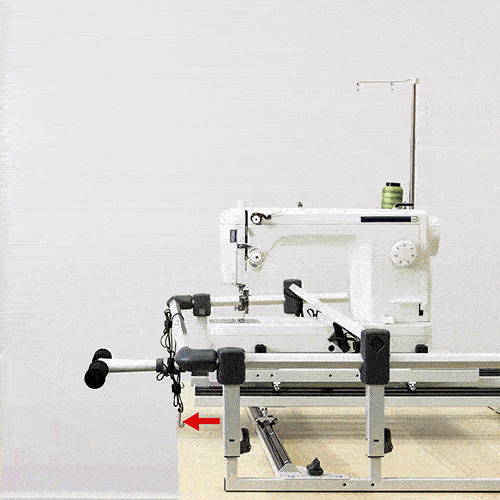 Fit Your Space
The Cutie Tabletop Fabric Frame easily moves from the table, to the counter, to the closet or under the bed depending on when you need it.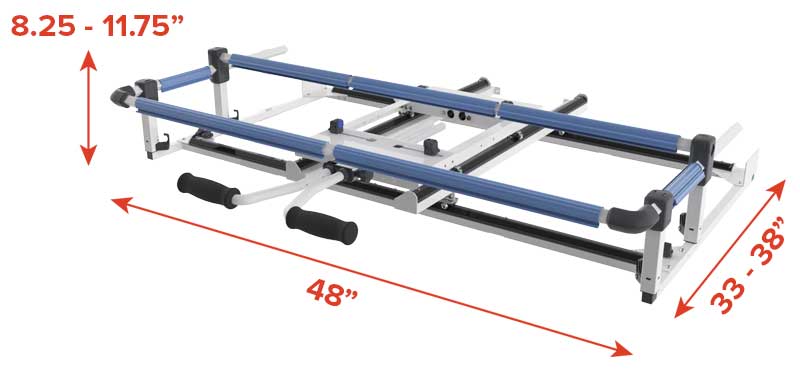 Features and Specs
Premium Dual-Track System
The same system used on our professional quilting machines. Allows the carriage to move around the surface with ease.
Adjustable Depth
Adjust the frame to fit your machine. Compatible with Q'nique 15 and 19 machines, as well as any domestic machine with up to 19" throat space.
Storage Capability
Turn this frame vertically or lay it flat to fit into whatever space you wish to stow it.